This is our 95 Z-28. Also known as the Z/hawk. It started life as a black 95 Z-28 but we couldn't let things stay that way could we?
NO!
The hood is from suncoast creations and was painted by Bernies in Olympia, Washington. It is called the Z/style hood and is functional ram air.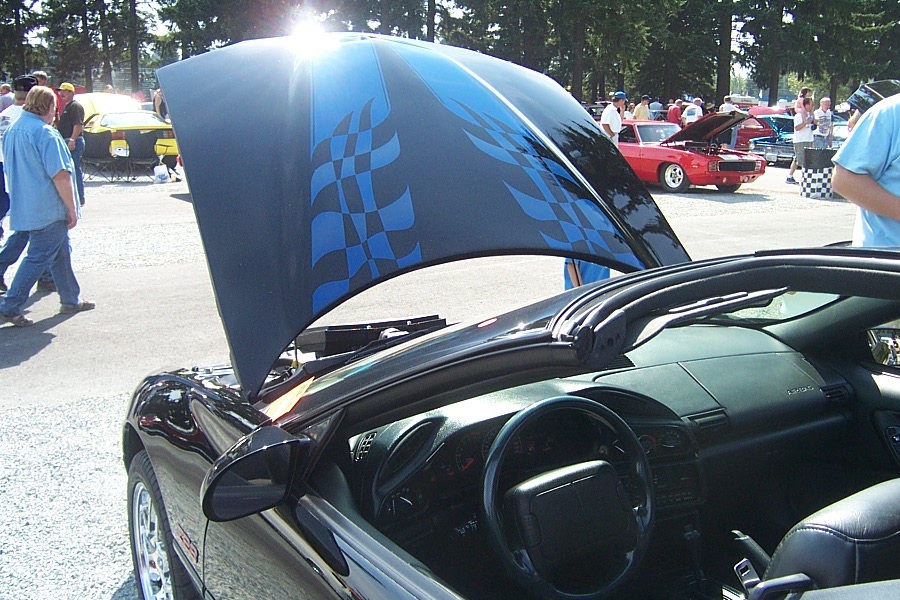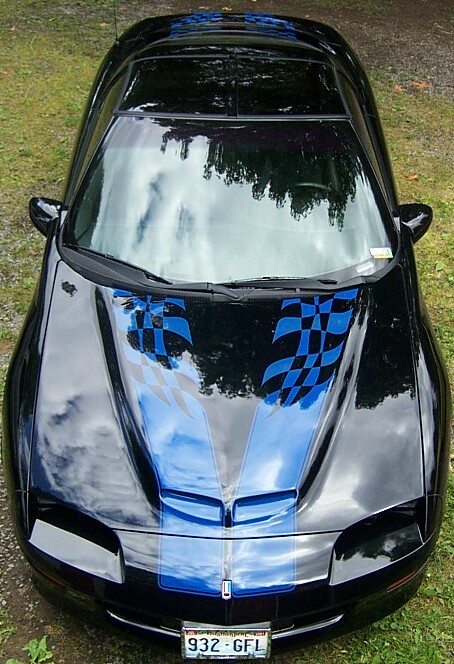 The stripe package is based on the 2002 Anniversary Edition but modified for our hood and painted blue. The color change is painted into the stripes for shading.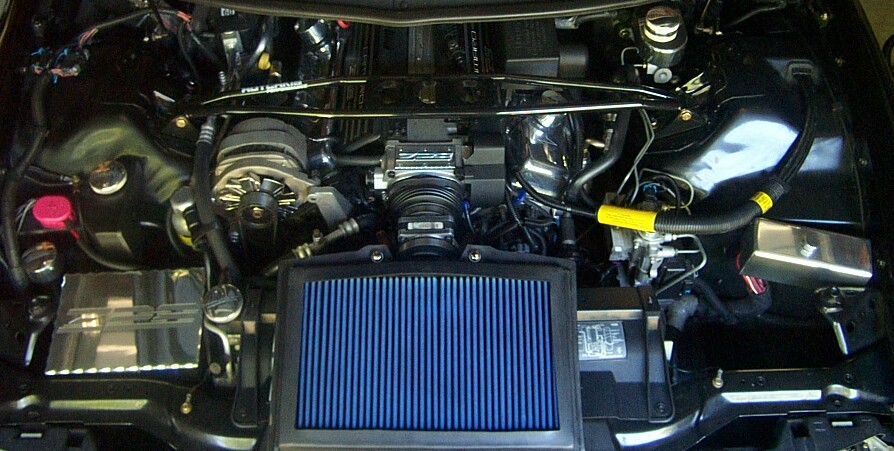 This is the engine compartment. We decided to see how much we could gain by allowing a freer air flow through the engine.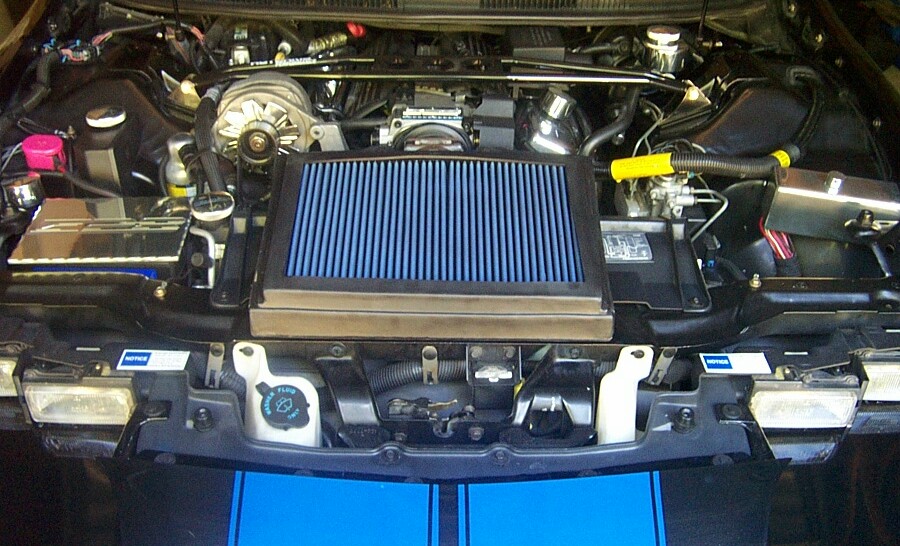 The first thing we did was change out the MAF body for a high flow one. The we added a BBK 52mm throttle body. The old induction system always annoyed us so we went ahead with the ram air hood. Air flows through it into a Holley Powershot Air filter.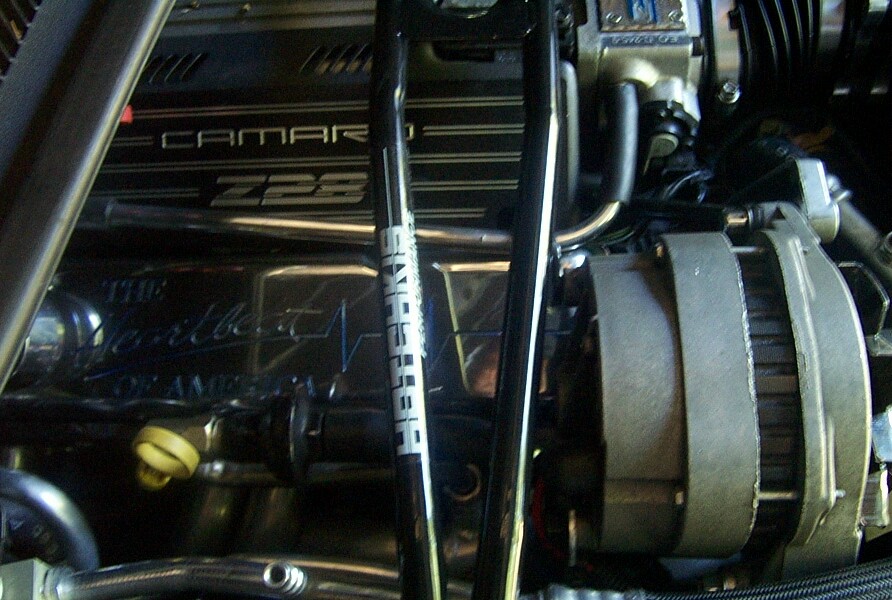 We changed out the old exhaust manifolds in favor of Hooker Headers (with 'Y' pipe). A Random Technologies Catalytic Converter routes the gases to a Borla Exhaust System.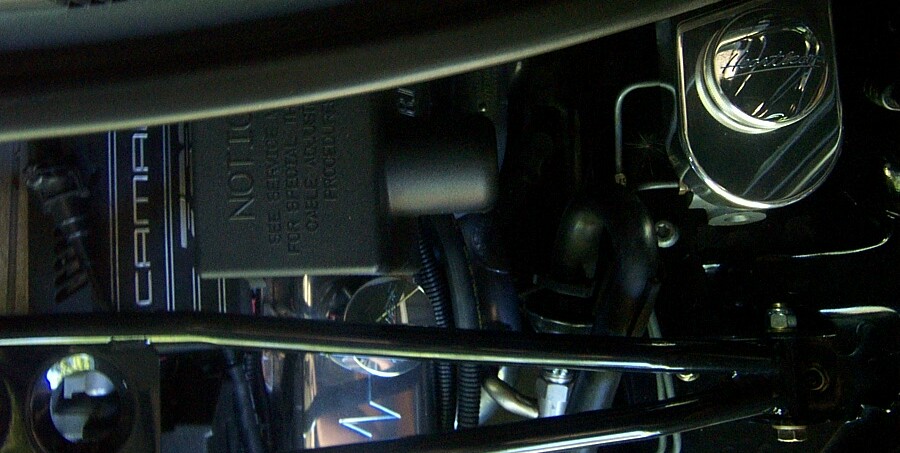 All this air flow leaned the engine out a little so we installed 30lb fuel injectors and tuned the engine up with 8.5mm wires and shorty (header) spark plugs.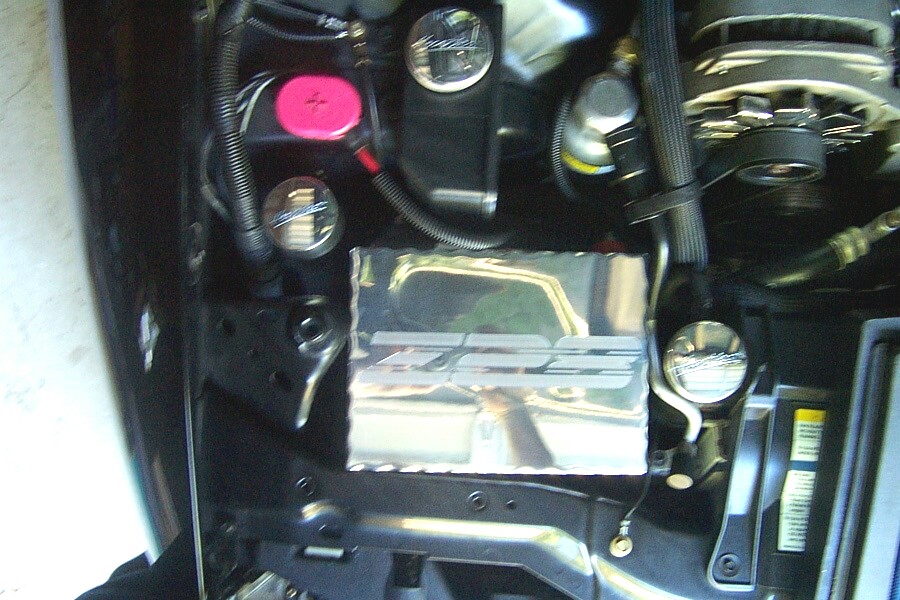 The first thing we installed for appearance was outer bolt valve covers.They are Billet Industries "Heartbeat of America" with matching PCV valve and breather. The radiator cap is also matching, as are the brake reservoir cap, power steering fluid car, and overflow cap.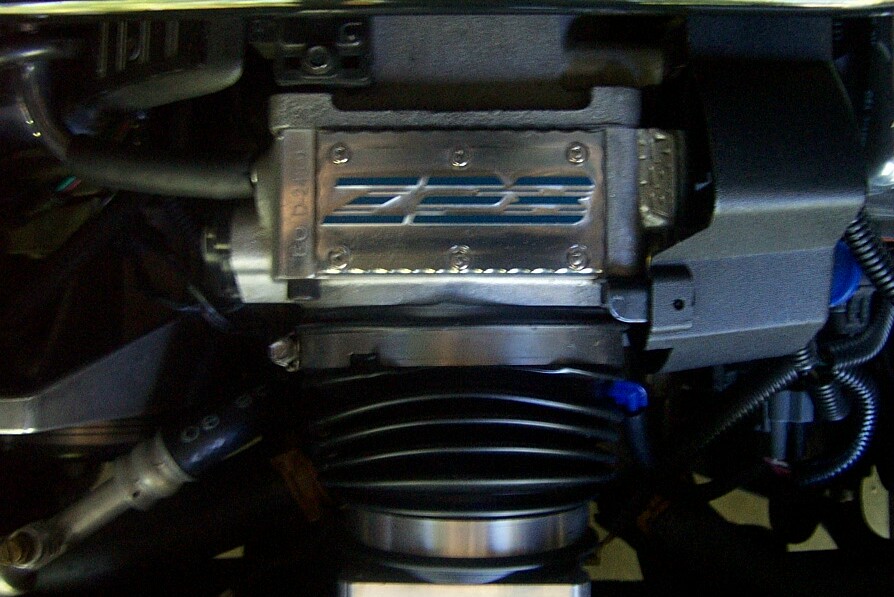 The fuel rail covers are Corvette LT1 fuel rail covers with billet aluminum Z-28 covers. The throttle body cover is also billet aluminum with a raised blue Z-28. A Battery cover and (incoming) radiator shroud help complete the look.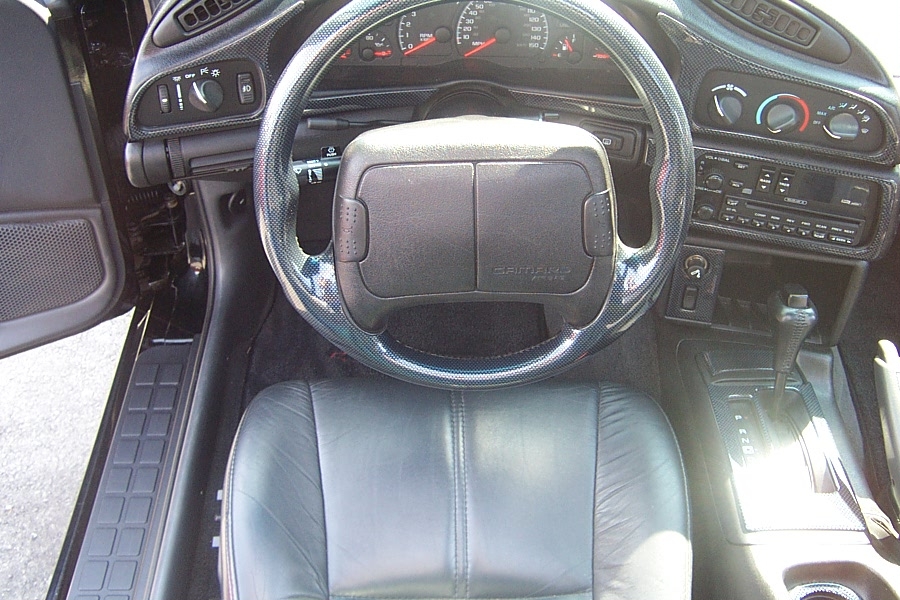 The interior of our Z/28 came with leather, CD, power everything. Actually just about every option known to man, and a few we aren't sure of(LOL). and blue 'Z28'.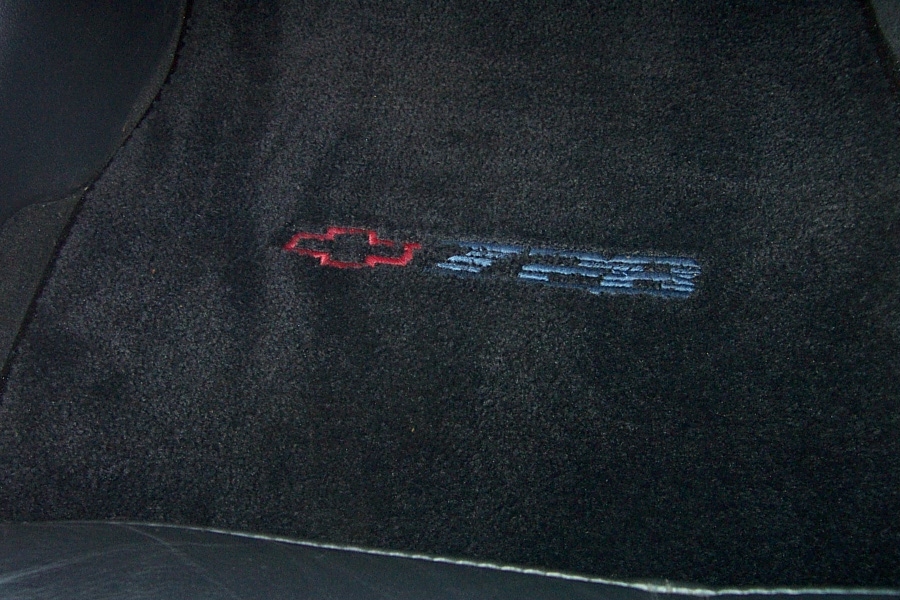 We added a blue carbon fiber kit for appearance and it looks good. The floor mats were custom ordered with the red 'bowtie'.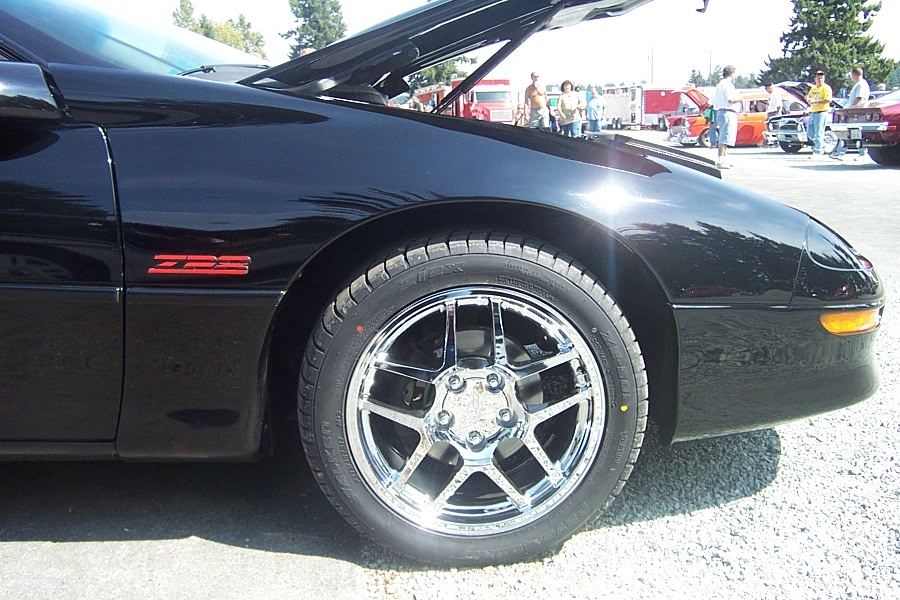 The wheels arrived just in time for Super Chevy 2002 at Pacific Raceways. They are 2002 Z06 17in chrome wheels with 275/40/17 Falken tires. Look good? I think so.

We recommend RK Sport, Billet Specialties, Mallory Billet Aluminum, Suncoast Creations, and of course Summit Racing for parts and supplies.